Slags Masters 2007
this years report is courtesy of Blowers …

A view from the Boundary
Dear old things …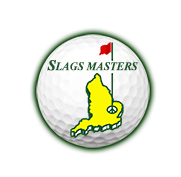 Well it was a wonderful day with a joint record low turnout of 9 (check this, Bearders!) striding out from the pavilion at 11am. The weather was sunny in parts, then overcast with a few spots of rain, but nothing to persuade the umpires to bring the batsmen off for bad light.
The touring team's line up was heavily depleted this year, with some of the batsmen being undone by atrocious excuses of varying line and length.
SLAGS stalwart Albert Tatlock was given not-out by his wife after a very half-hearted appeal and didn't even manage to pull on his whites. Other notable absentees were past winners El Nino and Scribbins and Dear Old Wheely Bin himself, Big Mac McMac.
New Caps
The much hyped debut of El Ninho's old man, El Senio, also failed to materialise. However, SLAGS Caps were awarded to the following:
Bernie Steakhouse's brother, Barry Slimfast
Dave Scotsman
Dan Milnor
Oz Pierre-White
Batting order
Openers:
Slimfast, B (Minor counties) 18
Pierre-White, O (Parts unknown) 18
Duval, D (Hants) 9
Middle Order:
Steakhouse, B 18
Scotsman, D (Scotland) 26
Milnor, D (Unattached) 26
Tail Enders:
Canoflagers, J (Essex) 18
Wanger, J (Glamorgan) 18
Ballesteroids, (Kunt) 18
The tone was set by Slimfast with the first ball of the day despatched through long-on. No-one bothered to chase it; in fact, the bowlers and fielders had yet to emerge from the pavilion. With half an over gone, the three batsmen inexplicably walked and were replaced at the crease by three new batters and still the fielding team were nowhere in sight. Geoffrey, sat next to me in the commentary box, woke from a snooze and remarked on the terrible footwork from the batting team; no-one made any effort to get to the pitch of the ball. I really don't understand this game.
Lunch
Lunch was a very agreeable affair for me though, as I tucked in to a lovely fruitcake donated to the TMS team by Mrs Wiggins. After a short nap, I woke up to see the last batsmen trudge up the pavilion steps having somehow managed to carry their golf bats for the entire innings.
Then the crowds streamed onto the pitch for the prize-giving ceremony. The trophies certainly befitted the event. The fruit forks won by Olloirio Ballesteroids in third place were quite something to behold.
Results
The full results were as follows:
1st Wanger 36 off ??
2nd Duval 33 off 83 n.b. Vera Duckworth method
3rd Ballesteroids 33 off ?? Countback used to separate 2nd & 3rd
4th Slimfast 31 off 97
5th Walrus 29 off 95
6th Pierre-White 28 off 98
7th Scotsman 26 off several
8th Canoflagers 24 off ??
9th Breast-Salesman 13 off lots
(Bearders had a dreadful accident with the scorecards and may have lost one of them, unless Wanger or Ballesteroids trousered it for posterity…)
In the absence of big hitters Dan Powerman and Slammin Sam, not to mention man-mountain Foxy Scribbins, the much coveted 'Longest Drive' competition was won by Duval, who managed to crack the ball away for a massive six over deep midwicket, finding the fairway for the first time in 9 years of trying.
Duval also won the 'Nearest the Pin' prize, for a shy at the stumps that apparently missed its target by an appalling 19 feet.
Stumps …
Congratulations to Wanger, who will never win again off his new SLAGS handicap of 15 and to the three senior SLAGS in the competition, who by winning all the silverware between them, managed to get away with the biggest sporting scandal since Hansie Cronje walked into William Hills and put a thousand rand on Bangladesh to beat the Proteas at 500-1.